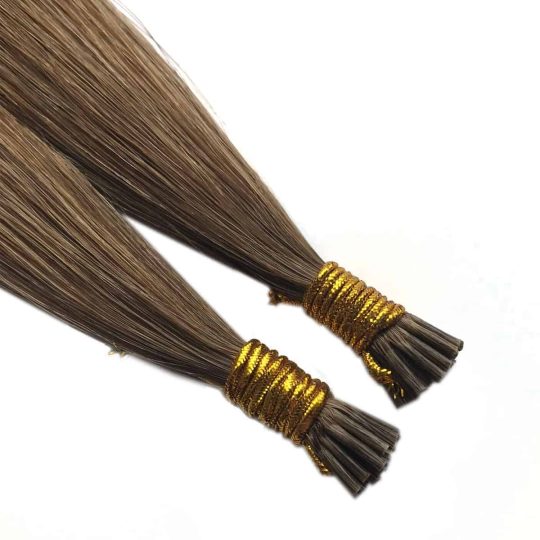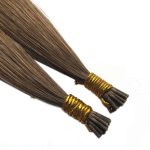 Brazilian Remy Tiny Stick Tip Hair
£22.66 – £62.65 inc. VAT
Brazilian Remy Hair Extensions
25 Strands Per Pack
Double Drawn
12″  – 0.5G
16″ – 0.7G
18″ – 0.8G
22″ – 0.9G
Suitable for use with our Copper Tubes
Description
Additional information
Reviews (0)
Description
Brazilian Stick Tip Hair Extensions
Our Brazilian Tiny Stick Tips Remy Hair is double drawn – all the hair is the same length from top to bottom creating a thick, full look. It is bonded with the strongest, highest quality Italian Keratin. The hair has all cuticles intact making the hair last up to 6+ months with the correct aftercare and maintenance. A full head requires 5-6 bundles depending on the thickness of the clients hair.
The hair may need re-tipping for re-installs using our Italian Keratin granules.
Please use our colour chart as a rough guide, for a closer colour match, purchase one of our colour rings.
Please Note – Colours may vary slightly batch to batch due to manufacturer's production.
Additional information
| | |
| --- | --- |
| Weight | N/A |
| Dimensions | N/A |
| Length | 12", 16", 18", 22" |
| Colour | #1 Black, #1A Natural Black, #1B Darkest Brown, #2 Dark Brown, #4 Dark Chocolate Brown, #5 Medium Brown, #6 Dark Golden Brown, #8 Brown, #10 Darkest Golden Blonde, #12 Dark Golden Blonde, #14 Golden Blonde, #16 Dark Blonde, #18 Ash Blonde, #20 Light Golden Blonde, #22 Golden Bleach Blonde, #24 Honey Blonde, #27 Caramel Blonde, #30 Light Auburn, #33 Dark Auburn, #1001, #60A, #613 Bleach Blonde, #60 Lightest Bleach Blonde, #530 Cherry, #350 Copper, #99J Black currant, Burgundy Berry Red, #4/27, #613/24, #8/18, #18/22, #22/24, #18/60, #4/6/16, #14/24, Raven, Bitter sweet, Brown Sugar, Oak and Ash, Sunkissed, Caramel, Honey comb, Miami Roots, Silver, #Silver A, Grey |